We invest in our clients by developing and providing the best knowledge, expertise and technology to create and execute their business plan and secure their investments in commercial real estate. We close more deals and our clients create and preserve more wealth as a result of our competitive and collaborative culture and drive to exceed expectations. We redefine the brokerage experience. 
Logan Waller
President/Broker
Founded by Logan Waller in 2003. The Waller Group sales team at RE/MAX About Dallas was consistently ranked within the top 20 teams in the nation by the Wall Street Journal. In 2010 Waller Group became an independent brokerage. Since 2012, Waller Group Properties has been providing full service brokerage through the metroplex with expansion into the Southeast United States. 
Dianne Kuykendall
Director of Property Management
Dianne's 20+ year property management experience has enhanced Waller Group's property performance through best practices implemented throughout the company. Dianne brings management best practices from some of the largest property management companies in the nation. This allows Waller Group clients to leverage the best of class practices coupled with a single point of contact to ensure timely and accurate client communication.
Kevin Diener
Investment Sales Team Lead
With a background in sales and a Bachelor of Science in Economics from Texas Christian University, Kevin has a strong basis for Multifamily investment sales. His studies in analysis give him the ability to underwrite deals with the highest accuracy. He is a registered agent and has been with The Waller Group since 2017.
Doug Macari
Doug's CCIM designation coupled with his 25 years of experience in Commercial Real Estate brokerage and investments brings a depth of experience to the Investment sales team. His first 20 years were spent focusing on the DFW market in Industrial, land and NNN investment transactions for both CBRE and Grubb and Ellis. His sole focus is now, Class B and C multifamily assets for the Western Division (AZ, NV, UT, CO and SoCal). 
Though raised in Dallas, he is originally from the West Coast. Mr. Macari attended The University of Southern California, where he was also a walk-on for the Trojans. Mr. Macari spends any free time with his two daughters and travelling.
 John Parducci
Originally from Los Angeles, John is a licensed real estate agent with a Bachelor of Science in Economics with Financial Applications from Southern Methodist University. He started his career in residential real estate investment and joined Waller Group in 2020. John has a passion for commercial real estate investment sales. He specializes in the south Texas markets and uses his studies in economics and analysis of hundreds of residential investment properties throughout Texas to provide Waller Group clients with his knowledge of income approach analysis and multifamily property optimization. When John is not working, he enjoys spending time in the gym and at the golf course…
 Hussain Shaik
Hussain is a licensed real estate agent and focused on the sale of hotel assets in Texas and nationwide. His primary role is to advise clients, effective marketing and sale of an asset, and completion of a transaction from beginning to the end. He brings over 25+ years of experience working in the hotels including accounting, management, operations, rebranding, sales and investment. He has owned, operated and sold multiple hotels in the last 10 years. This experience has given him complete understanding of the perspective of an owner and prospective buyer.  He can look at the asset from both sides and prepare a unique plan for each client's financial goals.  Prior to joining Waller Group Properties, Hussain has worked with three national hotel brands in New York, Oklahoma, Kansas and Texas.  His main goal is to help hoteliers and property owners understand the value of their property and maximize their investment returns.
  Jesse Davis
Jesse Davis joined Waller Group Properties in 2019 and exclusively represents buyers and sellers of investment properties throughout North Carolina, South Carolina, and Georgia. He brings an unmatched attention to detail to Investment properties and portfolios which allows for improved efficiency and maximized operating income. He uses his hands-on client-focused approach to investment multi-family real estate when building relationships with brokers, investors, and strategic partners. Jesse has led sales teams with expeditious efforts and transacted thousands of sales in the new home-buyer products and services before joining Waller Group Properties.
Jesse utilizes his marketing degree from Midwestern State University, training in financial analysis and underwriting, as well as Waller Group's National Marketing platform to help clients maximize their returns.
Jesse Also holds a very active role in the fitness community for Dallas residents in Dallas, TX.
 Andrew Wright
Andrew graduated from the University of Arkansas where he received a Finance degree with a focus on Investments. Before joining our team, he worked for an investment group with a focus on asset allocation and risk management for high net worth individuals. His background in analytics and passion for investments has helped grow our company across the southeast United States. His division territory includes: Oklahoma, Arkansas, Louisiana, Mississippi, Alabama, and Tennessee.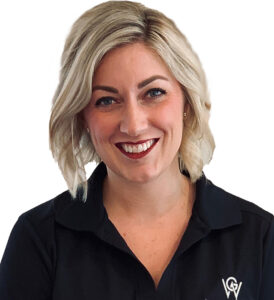 Lavonne Rhine
Transaction Manager
Lavonne is a licensed real estate broker and has an Associates of Science Degree from Richland College.  She has been in the real estate industry since 2006 and continues to provide peerless customer service and attention to detail for contract administration throughout the escrow process. Lavonne is dedicated to providing service and expertise that make each transaction as seamless as possible.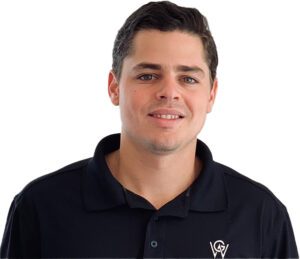 Danny Hernandez
Financial Analyst 
Danny graduated from Southern Methodist University with a Bachelor of Science in Economics with Financial Applications. His studies in Economics provided him with the ability to understand and forecast market trends throughout the US. Danny's utilization of general investment appraisal theory, National Apartment Association averages, agency debt underwriting guidelines, as well as local economic data and analysis provides him the tools to generate the most comprehensive and accurate preliminary valuation and underwriting for all Waller Group Investment sale candidates.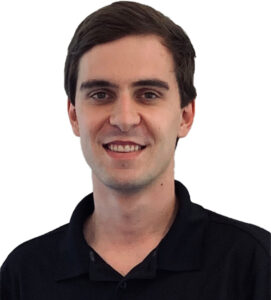 Henry Machan
Marketing Coordinator
Henry has been with the Waller Group since 2013. Henry completes marketing for each Waller Group property. He begins pre-marketing upcoming properties to ensure timely management of lease-up without a loss to occupancy. Henry facilitates apartment building marketing for multifamily properties including individual property websites to generate online lead generation in addition to facilitating a customized marketing plan for each specific property.